About Us

The OneBigBroadcast team has a combined 100 years plus experience marketing and selling to diverse business like financial services products. We use that experience and proven insights to work with Financial Advisors and Financial Services companies to enhance their sales results through search engine visibility, social media, content marketing strategies and automation.
Steven Arsenault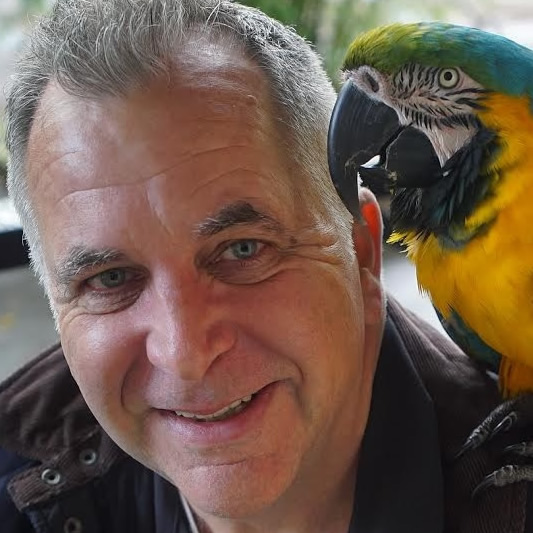 Steven is a long time (see: baby boomer) technology entrepreneur. His cache of talent has led him through a virtual gauntlet of Internet and technology based challenges.

Steven started his career in software and was one of the early pioneers in bridging the gap between telecom systems and computer intelligence. When cell phones were still being talked about more than talked on, Steven was already helping to shape the global wireless blueprint in his role as a strategy advisor for AT&T Wireless.

From there, he co-founded a company that developed the world's first "Video on Demand" technology in a partnership with a New Zealand cable corporation. The company, and its technology were later acquired and sold for more than $400 million.

Following the acquisition, Steven found the Internet (not for the first time, just in a more profound way). Taking a keen interest in all things web, Steven specialized in messaging technologies, Internet marketing, and SEO tools that consistently delivered overwhelming results for his clients. It was in this space that he found his passion, and formed the foundation of what is now One Big Broadcast and Webstager.

Steven's innovation and tech team's expertise is your success.


Mimi Klingstat

Mimi is an experienced creative director, with a colorful background in web design, social media marketing, content marketing, and branding strategy. In 2002, Mimi was paving the way for the future of organic search marketing, when she acted as a social media SEO consultant, long before anyone in relevant fields had started talking about the "power of SEO".

Mimi enjoys working closely with clients from the very start of each project. With her inimitable creative intuition, she is able to smoothly propel clients from the design phase — digital collaterals, logos, web design, online branding — through to a polished finished project.

With an uncanny ability to source out the best talents around the globe, Mimi assembles top-notch teams to direct for top-notch results. An explorer of the digital realm, Mimi is the Neil Armstrong of social media marketing. Her risk-taker personality allows her to accurately assert what consumers are looking for so that she can provide new tools, tactics and avenues to stay ahead of the ever-changing SEO game. One small step for Mimi Klingstat, one giant leap for digital marketing.

With a polished flair for identifying and creating business leads, acquiring new clients and nurturing long-term business relationships, it's Mimi's job to keep Steven and his team of developers very, very busy.



Rick Paukstis - Director Of US Sales

Rich has over 35 years of experience in the industry with a strong marketing background. He has worked with MGAs and independent brokers over the years in administrative and marketing roles, and has a solid understanding of the challenges brokers face.
Rick is known for his excellent customer service. He is passionate about helping educate clients and uses his exceptional industry experience to help identify marketing opportunities.


Archie The Parrot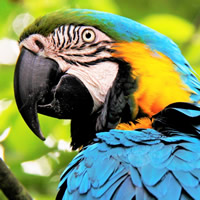 Archie the parrot came to us as a rescue nearly 7 years ago. Poached from the wild jungles of the Amazon as a baby in the late 1980's, Archie has shown resilience in the face of illegal wildlife trafficking in his 30 plus years of his yet to be very long life with his human companions.

Note. Parrot families like Archie, a blue and gold macaw are native to swampy jungle areas of South America. They make their homes high in hollowed out trees. Poachers cut down these 300-foot trees to capture young Macaws destroying their long-term habitat and homes. As the young birds can't fly for at least 1.5 years, their parents fly away to escape while the babies, should they survive the tree crashing into the jungle floor, begin their lives for the next 70+ years in human captivity.

Due to the longevity of Macaws and their intelligence, they are often passed around as people's lives and circumstances change. Archie has been part of many human experiences, some on the shadier side of human existence. A couple interventions ending up with Archie in a loving home away from the drug and adult entertainment business with 5 other companion Macaws. Unfortunately, Archie outlived his last human guardian family. While the 4 of his other flock of Macaws found homes - no one wanted Archie and eventually fate intervened and we adopted him into our family.

After many years of rehab, Archie had flourished with our family, friends and client supporters. Archie is a trusted companion and board room member of many clients. His loving ways and calm manner around his human companions make him a focal point of any of our client events. Archie is a magnet for photo opportunities plus an ambassador on why these wild creatures should never be snatched from the wild and made to live their ever so long lives among humans (parrots can live longer than humans).

Archie's connection with humans has flourished since joining our family. He's been a focal point at events like The Vancouver Marathon and the Run For The Cure. He has his own hashtag and spot on social with the hundreds of people that he has touched their lives as they have touched his.

#archietheparrot.