2021 Ford Expedition Delivers Potent Power To BC, Canada
Rough roads no longer prove a challenge. The 2021 Ford Expedition will instead dominate them all - delivering dynamic power to every adventure. Ford has engineered this SUV for full-throttle fun, and it ensures that BC families achieve more than comfort on the trails (though, none will complain about the leather-trimmed interior, available contoured seating with heating capabilities, and expansive eight-passenger capacity). Instead they can achieve the high-performance outputs they crave.

Available in XLT, Limited, Limited MAX, King Ranch, King Ranch MAX, Platinum, and Platinum MAX, the new 2021 Expedition effortlessly adapts to every backroad - boasting two class-leading powertrains that will redefine the utility market. Embrace the Go Further philosophy with ease in BC, taking advantage of dual 3.5L engines.

The future of off-road performance has arrived.
2021 Ford Expedition Brings EcoBoost Power To BC, Canada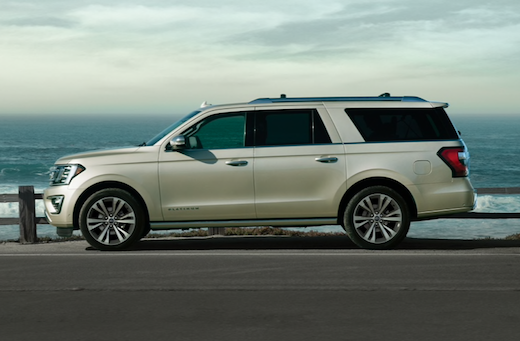 Anchoring the new Expedition is a 3.5L EcoBoost V6. This die-cast aluminum block - which powers the XLT, Limited, King Ranch, Limited MAX, and King Ranch MAX trims - proves that standard performance doesn't always translate to weak performance.

Instead it has been tailored to thrill, producing 375 HP (at 5,000 RPM) and 470 lb.-ft of torque (at 3,500 RPM). Twin turbochargers optimize every rev, assisted by independent variable camshaft timing; while the 10-speed automatic transmission yields seamless handling, achieving a final drive ratio of 3.73.

The standard EcoBoost engine allows the Expedition to conquer every trail in the Lower Mainland - pairing perfectly with the Intelligent 4WD control system (which enables nimble manoeuvring through its custom modes: Normal, Sport, Tow/Haul, Eco, Grass/Gravel/Snow, Sand, and Mud/Rut. With the press of a button operators can tailor power-band responses and maximize performance outputs). This SUV will impress on any road, affording the precision drivers deserve.
2021 Ford Expedition Offers Segment-Leading Strength To BC, Canada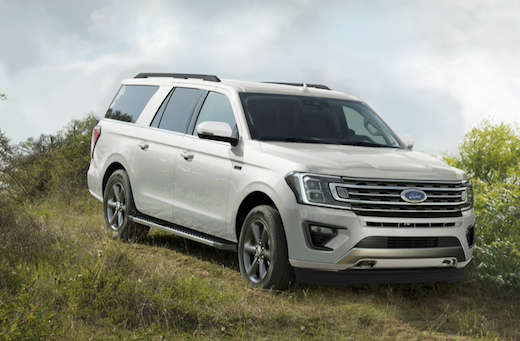 Available on the 2021 Expedition's Platinum and Platinum MAX trims is a 3.5L V6. Though this Ford block shares an almost identical configuration to the standard EcoBoost option, it proves quite different - raising performance metrics and affording superior strength. Dominate trails and payloads alike, courtesy of its available 400 HP (at 5,000 RPM) and 480 lb.-ft of torque (at 3,250 RPM).

To achieve such a high output, this engine has been fitted with direct-injection technology - which maximizes fuel distribution and responds more efficiently to sudden power spikes. Aluminum cylinder heads pair with alloy materials to optimize temperature control; and the use of Control-Trac functionality (which provides an available 3.73 limited-slip differential) further bolsters performance, ensuring that the redline doesn't overwhelm the wheels and creating a balanced ride.

Mastering the backroads proves easy in this Ford SUV, with its upgraded powertrain enabling drivers to effortlessly adapt.
2021 Ford Expedition Offers Efficiency And Towing Prowess To BC, Canada
Expect no compromises on the trail - with the 2021 Expedition pairing its class-leading engine suites with more than high HP. Ford brings superior economy and towing capabilities to every adventure, assuring that BC drivers can focus on fun (rather than the logistics of traveling).
2021 Ford Expedition Economy Ratings
3.5L EcoBoost V6 (Standard): 14.1 L/100km in the city, 11.2 L/100km on the highway.
3.5L EcoBoost V6 (Platinum): 14.7 L/100km in the city, 11.4 L/100km on the highway.

2021 Ford Expedition Towing Ratings
3.5L EcoBoost V6 (Non-MAX): 4,173-kg
3.5L EcoBoost V6 (MAX): 4,127-kg
The 2021 Ford Expedition demands no sacrifice on the trails - instead delivering both economy and payload performance to every BC adventure.
Test-Drive The 2021 Ford Expedition in BC, Canada
Want to experience premium power? Contact our team today to learn more about the new Expedition and its available engine suites.