Trans Link Integrated Adjacent Development
Trans Link - A Smart Cities Partner
Adjacent and Integrated Developments (AID)
Trans Link plans, finances, implements and operates an integrated transportation system, with responsibility for major regional roads as well as public transit in Vancouver's Lower Mainland of British Columbia and beyond. Because of Vancouver's diverse geography surrounding the city by mountains on the north, ocean to the west, a vast river system to the east and the US border to the south, implementing an effective transportation system has included buses, ferries, the skytrain network, integrated roads and growing services including bicycles and electric vehicles.




Integrated Development Success Factors
Destinations, Distance, Design, Density, Diversity & Demand Management
This positive "transportation and land use feedback loop" is key to creating communities that are more livable, resilient and sustainable.
Trans Link and Adjacent and Integrated Developments (AID) 
Translink meets India's inner city integrated multi-modal transportation needs including the City of Vancouver and other suppliers.
Trans Link has vast experience it the area of Adjacent and Integrated developments. In that past transportation stations were places people wanted to be far away from. There was a station, no man's land and then some kind of shopping/development. Today's transportation hubs have become centers of opportunity for mixed residential/commercial combined with retail as demand has shifted to a more sustainable quality of work/life.
Trans Link has successfully spearheaded, planned, implemented and currently operates over 100 of these types of facilitates ranging from buildings, advertising and telecommunications making it one of the prominent players in on the globe for Adjacent and Integrated Developments (AID).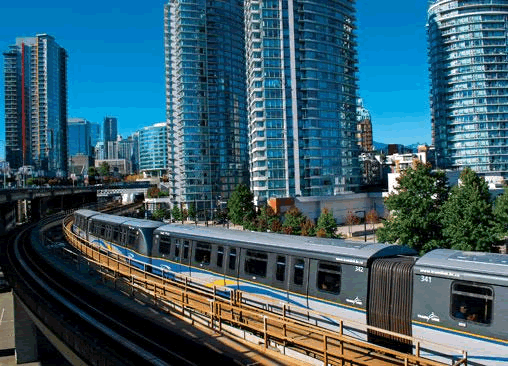 TransLink is a Leader in Transit-Oriented Development
Global organizations that have recognized Vancouver, Toronto, and Surrey as Smart Cities. Trans Link is a recognized leader in the area of integrated adjacent development strengthening Canada position as an innovator in green and digital technologies resulting in a world leader in smart solutions.